Product description
THE BENCHMARK FOR HOT WEATHER COMBAT PANTS.
With a special airflow system, state-of-the-art knee protection, high-class fabric and component combinations and lots of other unique features, the Striker HT Combat Pants have yet again set the benchmark for modern high-performance tactical legwear.
THE RIGHT MATERIALS IN THE RIGHT PLACE.
As in highly specialized units, where individuals with expertise in different fields form an efficient team, we also combine different state-of-the-art materials which provide very specific properties for the very best overall performance.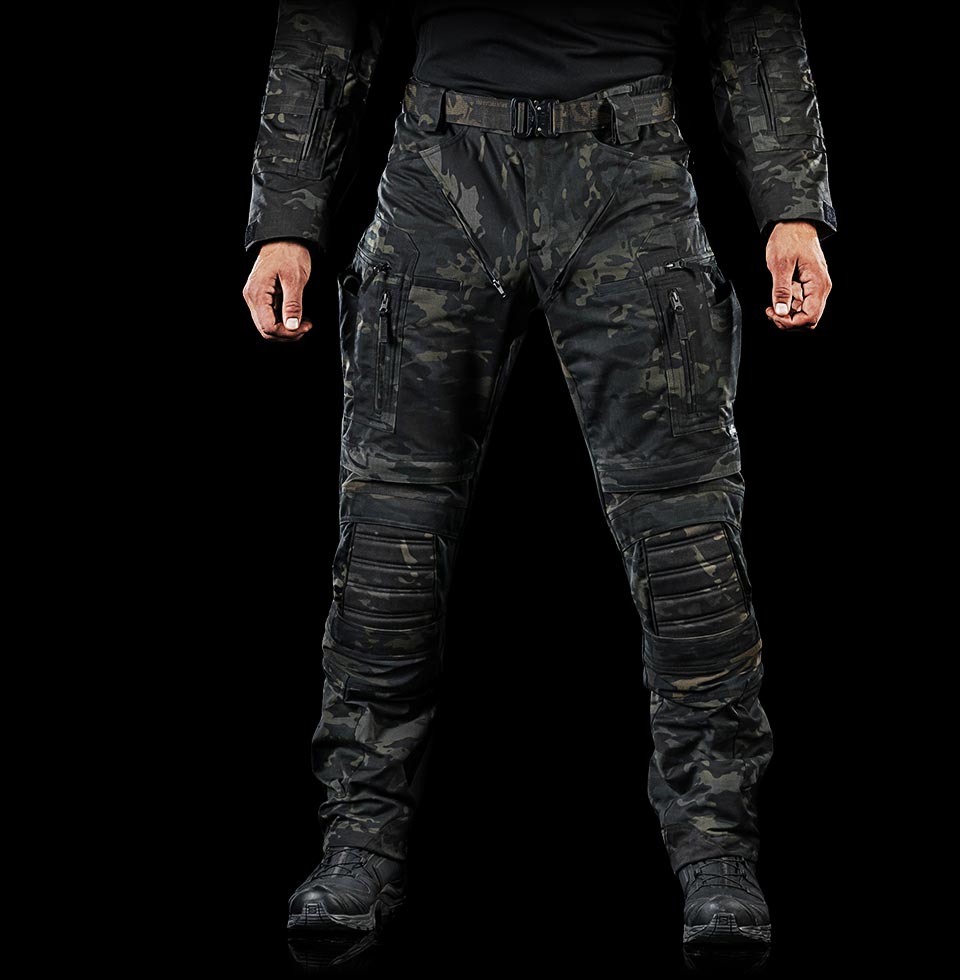 POLYCOTTON OR NYCO BLEND
A lightweight PolyCotton or NyCo Ripstop fabric (for the camouflage versions) offers excellent breathability and comfort.
THE POCKET CONFIGURATION.
The Striker HT Combat Pants are equipped with a total of 14 pockets, and not only the number is impressive but their functionality, storage capacity and accessibility make this pocket configuration completely unique.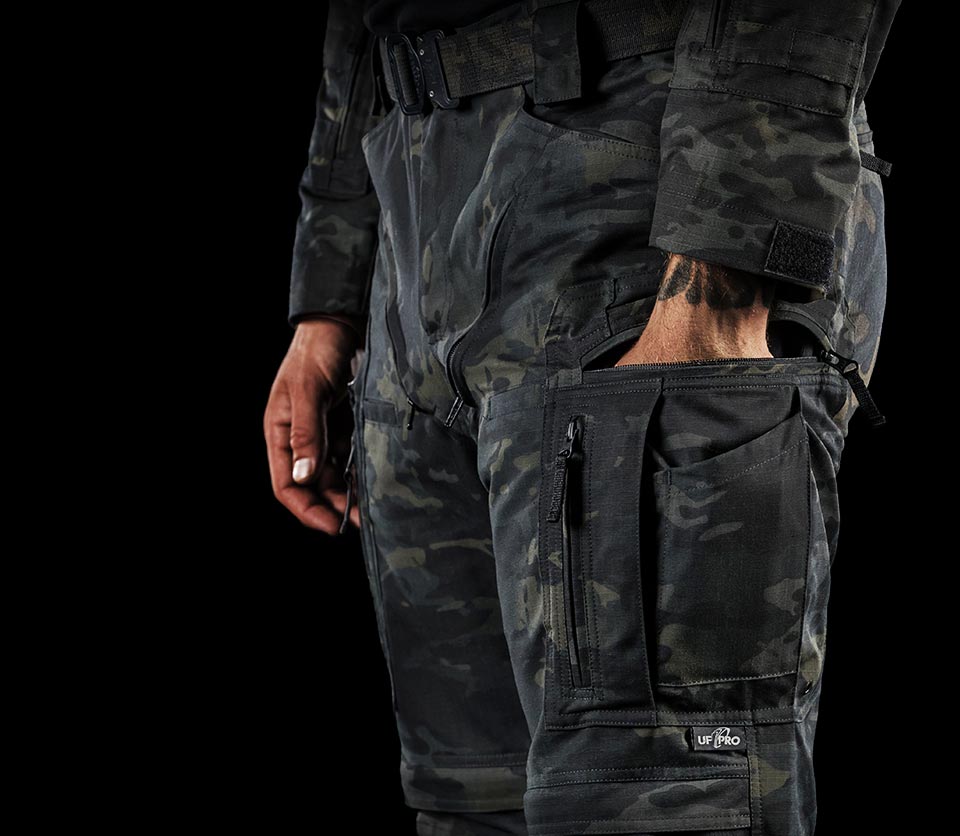 SIDE POCKET
The big side pockets provide horizontal and vertical access to the main cargo area and inner compartments.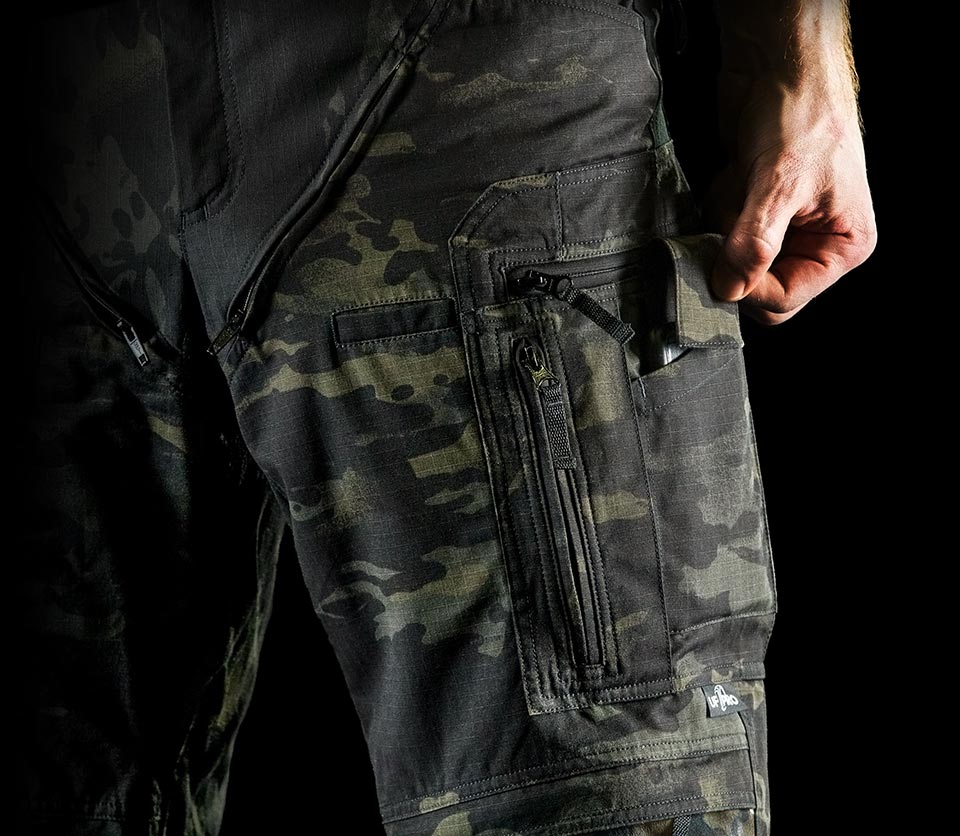 GEAR POCKET
The attached gear pocket can be easily secured with a quiet, plastic reinforced tab.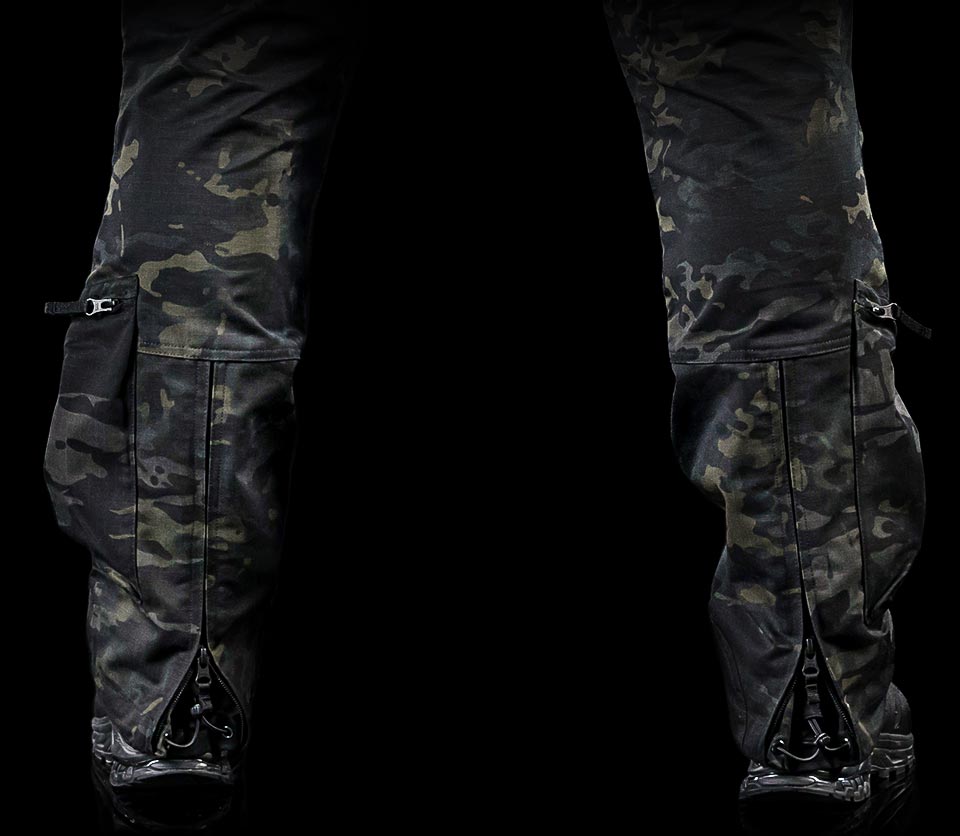 LOWER LEG POCKET
The spacious lower leg pocket can be tightened with a draw cord and vertical zipper.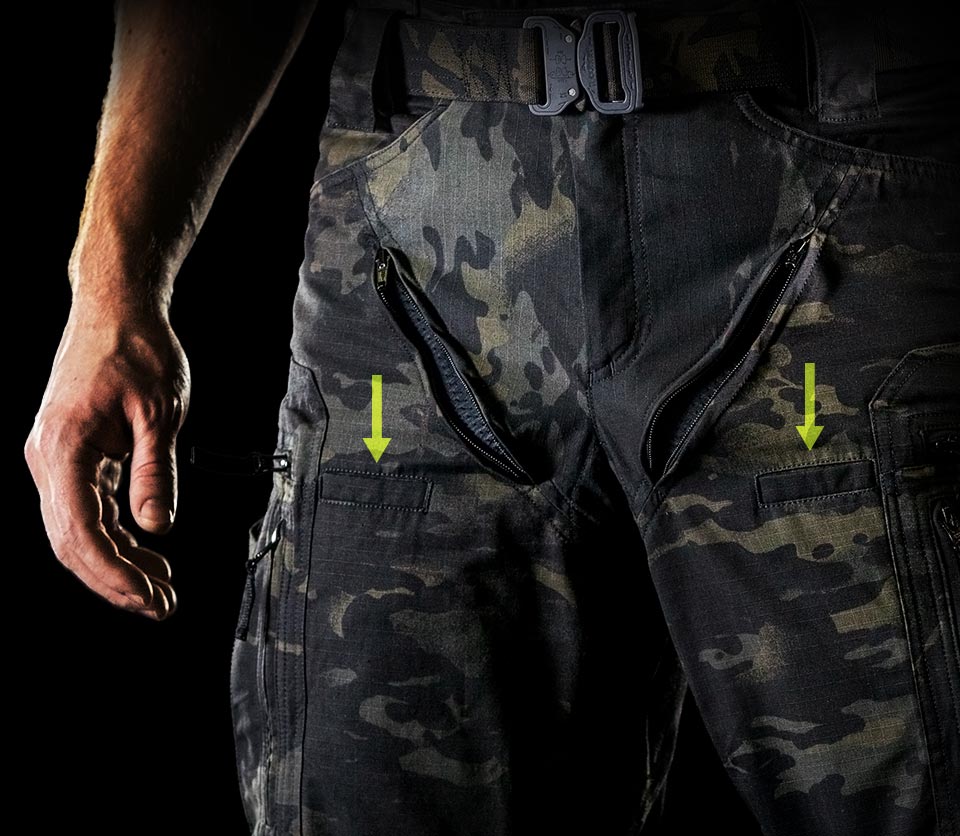 KNIFE / MAG / LIGHT POCKET
The small gear pocket in the upper thigh area provides storage for smaller items like a knife, light, or a spare magazine.
CONNECT YOUR OTHER GEAR.
The Striker HT Pants can be easily and efficiently connected to your other tactical gear. For instance you can quickly connect your duty belt with double belt loops, your battle belt with extension straps and your boots with the boot loop.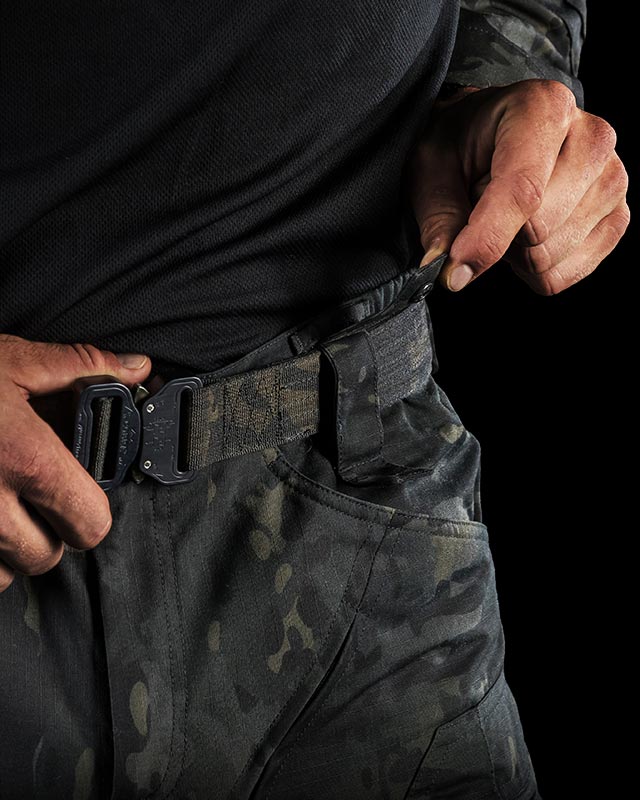 DOUBLE BELT LOOPS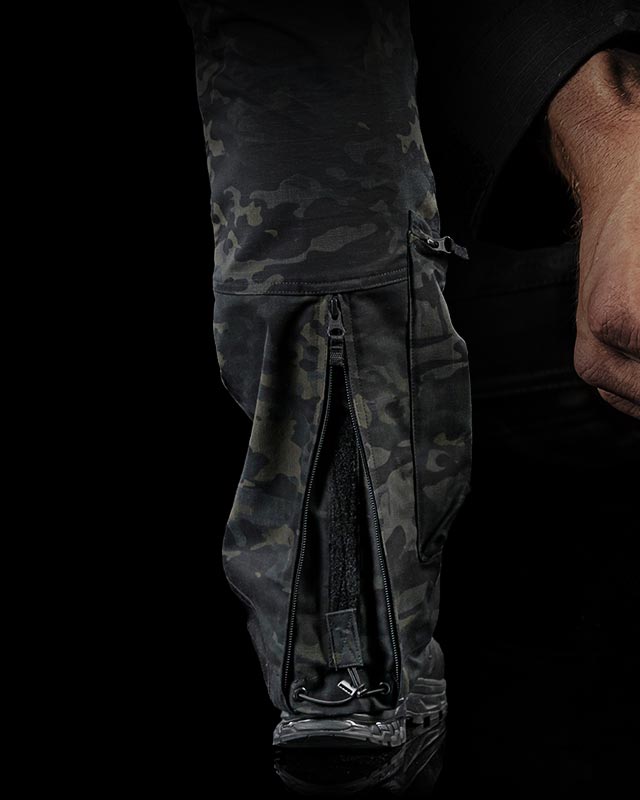 ADJUSTABLE LOWER LEG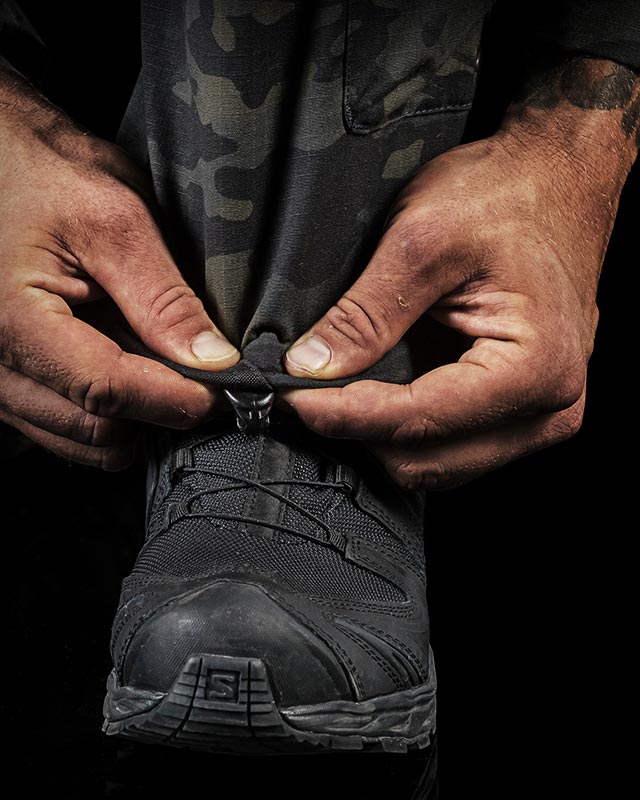 BOOT HOOK